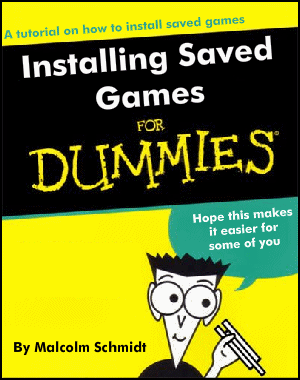 Let's assume you're stuck in an adventure game called 'My Adventure' and an ever-so helpful fellow adventurer emails you a saved game position. Being a computer 'dummy' you have no idea how to install the saved game. Hopefully this tutorial will guide you through the ordeal.
GET THE SAVED GAME ON YOUR COMPUTER
The saved game will be an attachment to the email. For purposes of the tutorial let's say the name of the saved game is 'SAVE.01' and it should appear in the attachment window.
Step 1: Right-click the attachment, then select and left-click 'Save As...'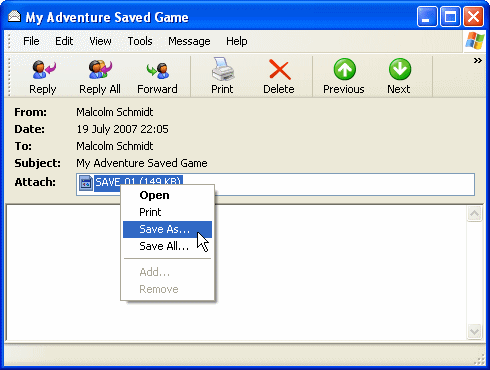 Step 2: We're going to save to your desktop, so select 'Desktop' and click the 'Save' button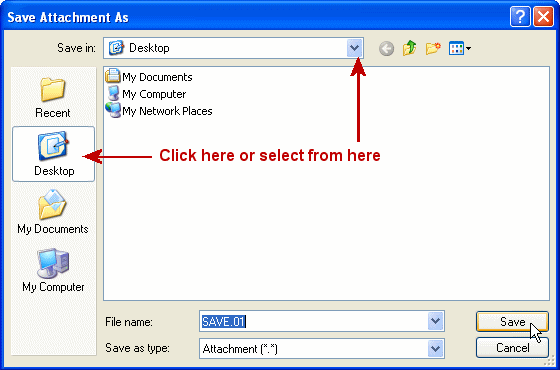 Step 3: Close all open windows and you should see the file somewhere on your desktop

Great! You're halfway there already.
FIND THE SAVED GAMES FOLDER
The process most people struggle with is finding the actual folder in which the saved games are stored. Being told that you must open My Computer, navigate to your 'C' Drive, then open Program Files, etc. probably confuses and/or terrifies you.
Good news! There's another, far easier way of finding the saved games folder. All you need is the name of that folder, so if you don't have it - ask for it. Let's assume that the name of the folder is 'Saved Games'.
Step 1: Begin by clicking the 'Start' button in the bottom left corner of your screen
Step 2: Select and click on 'Search'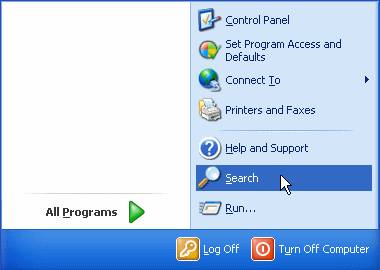 Step 3: Select and click the 'All files and folders' option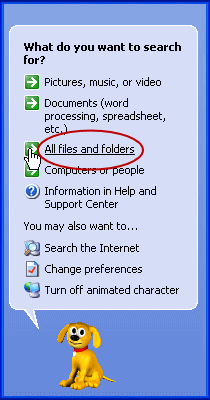 Step 4: Type in the name of the saved games folder (in this case 'Saved Games') and click the 'Search' button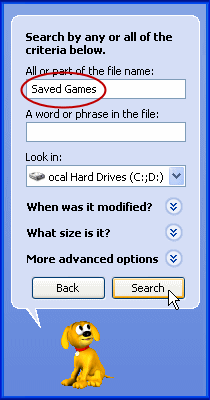 Step 5: Double-click the saved games folder ('Saved Games') in the Search Results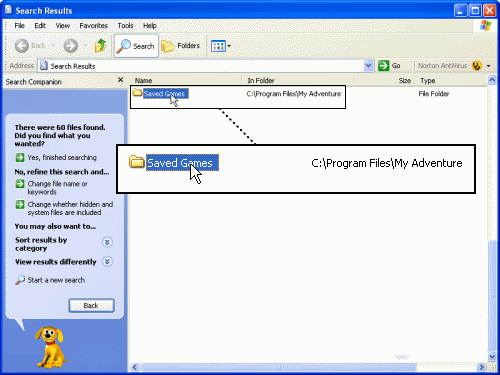 Congratulations! The saved games folder should be open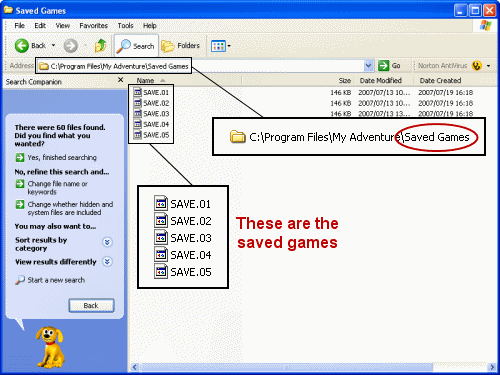 Don't close the folder window just yet!
INSTALL THE SAVED GAME
If you followed my instructions the saved game should be on your desktop and the only open window should be the saved games folder. Now all you need to do is copy the saved game to the saved games folder. There are two ways of doing this.
METHOD ONE:
1) Right-click the saved game and select 'Copy'
2) Right-click on any 'blank' area in the saved games folder and select 'Paste'
METHOD TWO:
Hold the mouse button down on the saved game and 'drag' it into the saved games folder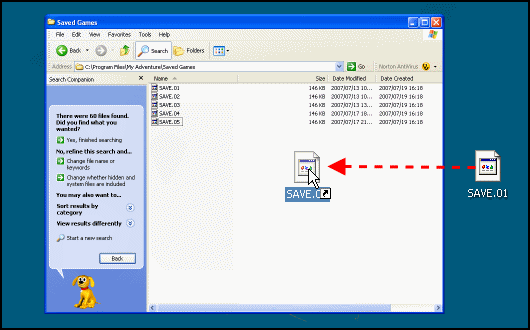 As you're replacing the existing saved game you'll be prompted to confirm the replacement, so click the 'Yes' button to confirm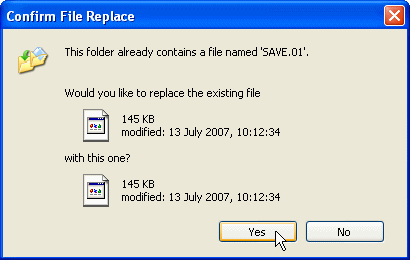 THAT'S ALL THERE IS TO IT!