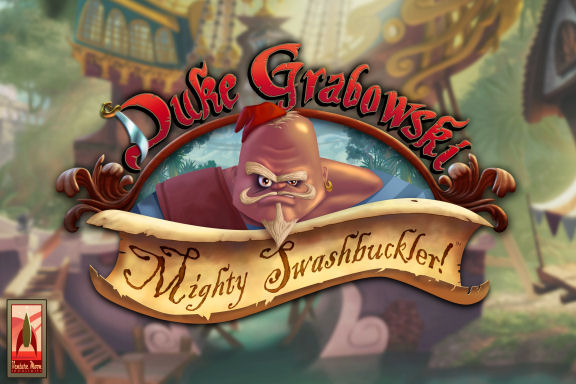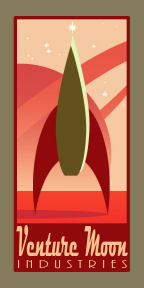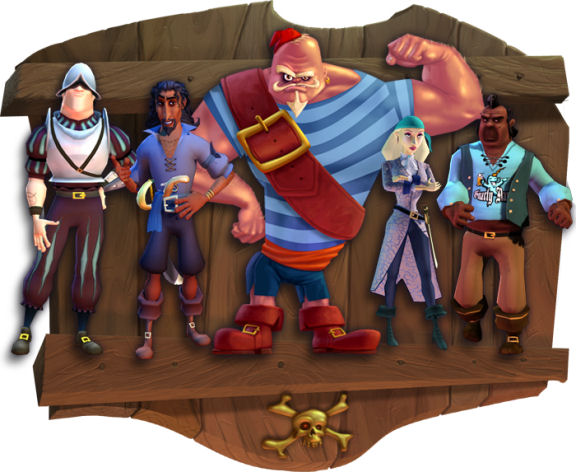 Some of the characters you'll meet in the game.
- An officer of the swashbuckle police.
- A sexy drifter with a pistol in his pants.
- Duke, of course.
- Nancy Steele, Sheriff of Bodacious Bay.
- Bob the Bouncer.
These characters are in-progress.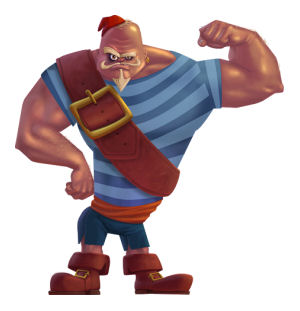 2D drawing of Duke. The actual duke is very much in 3D.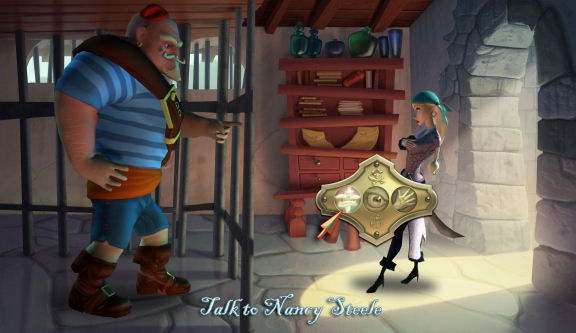 Sheriff Nancy Steele has to discipline Duke, again. Duke is going to try to talk his way out.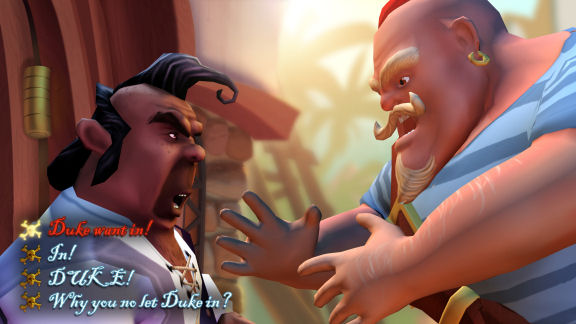 The bouncer at the Gnarly Narwhal only lets in the pretty people. Duke's temper isn't helping.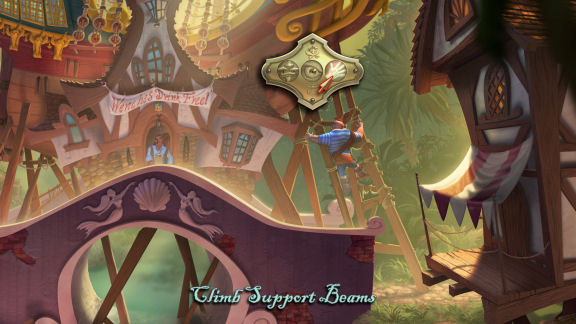 Duke tries an unconventional approach to the tavern.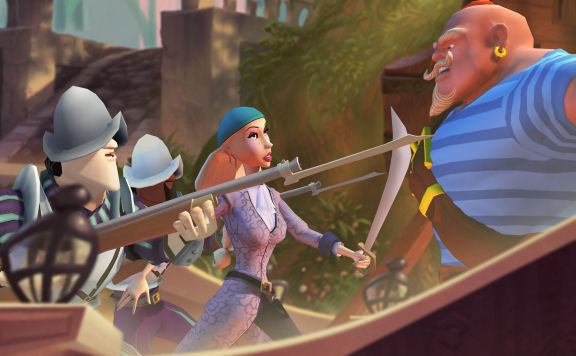 Busted by the swashbuckle police. Hope he makes bail!