Posted by:

Chief
GIVEAWAY ¤¬~ Lost Chronicles of Zerzura ~¬¤± GIVEAWAY -
07/17/13
09:22 AM

It's time again for another Giveaway.

GameBoomers will be giving away
10 DOWNLOADS
of the game
Lost Chronicles of Zerzura,
a courtesy of
Viva Media.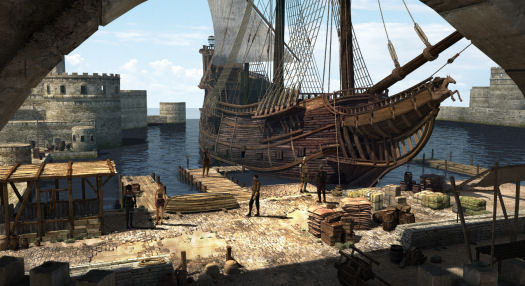 A visit to the game
Website
will give you a chance to gather important informations on the game and you can view a Trailer
HERE.
If you are looking to get an idea of what the game is all about, you can read
MaG's Walkthrough
and
gremlin's Review.

In gremlin's Review, you can also see some screenshots of the game and read the game PC system requirements (down the page).
To enter the drawing, send me an E-MAIL using my e-mail address in my profile. Please no PMs.
Put the word "Zerzura" in the e-mail subject line and include your GameBoomers MEMBER name in the body of the mail.
And
please
post here also to say you are "IN" the Giveaway.

Entries must be submitted by Sunday July 21st, 2013 at 9:00PM Eastern Daylight Saving Time.
Only one entry per registered member.
The winners will be announced on Monday July 22nd, 2013.

Please verify the list of winners when it comes out to redeem your price in the next ten days following the announcement of the winners.
All are welcome to enter.
A BIG

to Viva Media for making this Giveaway possible.
Good luck to all.
Chief