Posted by:

Jenny100
flotsam's First Look at Obduction -
09/24/16
10:55 PM
flotsam's First Look at
Obduction
from Cyan, Inc.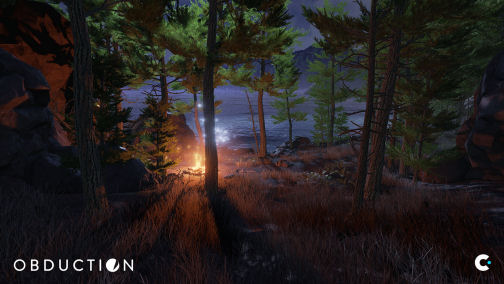 I love a solitary adventure in an ever unfolding world, and I love it even more when the surrounding bits and pieces create an environment far from lonely. I have met one person so far, apart from some holograms, and yet Hunrath, a place not of this world, hums with interest and appeal.
A small place led to a much bigger place, and there is much more I need to unlock. There is lots I don't yet understand, places I have opened perhaps before being ready. Notes and journals give an insight into just how not of this world Hunrath is.
So far, it's a Riven world through and through, a world where the logical connectedness of things is part and parcel of the puzzling. These sorts of games ring my bells, so while I am only a short way in, I am already hooked.
It looks wonderful, and I confess to upgrading my video card to the recommended 8GB. I upgraded for RealMyst so there is something apt in doing so again. Having done so, it purrs. My only quibble is I can't map my movement to the mouse, unless I just haven't worked out how.
I will tell you much more when I finish. For now, if these sorts of games are your thing, I can't imagine you wouldn't want to play Obduction.