Posted by:

Jenny100
flotsam's First Look at Tales -
12/10/16
10:08 AM
flotsam's First Look at Tales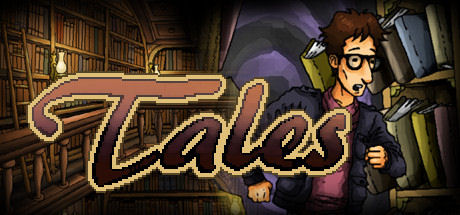 We are the result of our tales which have gone before. Now Oblivion threatens to consume them.
Alfred Walsh has become the new librarian at a private collection. Look after the library is the exhortation, and don't leave the room. Sitting around doing not much of anything seems perfect, until the note you should have read blows out the window, and Oblivion is released. Then the note comes back, and its off into a book, then another, in pursuit of a way to overcome Oblivion.
Point and click all the way, pixelly presentation a la Wadjet, the premise seems intriguing and the game play promising. Gilgamesh awaits and I will let you know how it goes.