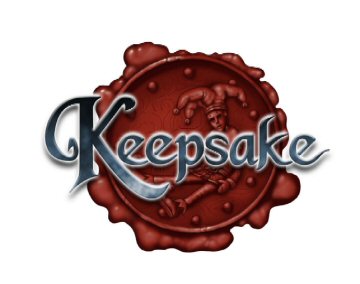 GameBoomers Talks to Mike Adams, Keepsake's Producer
by Becky Waxman
As gamers, we often have no idea of the actual process involved in putting an adventure game on store shelves. After the developer has completed a game -- have you ever wondered what's next on the agenda before the game reaches your favorite retailer?
Mike Adams of The Adventure Company tells us how he selects games like Keepsake for publication. He also lets us in on some recent production history, detailing the unusual decisions that accompanied Keepsake's entrance into the North American marketplace.
What is your background, and how did you come to be involved in producing games?
I have been with The Adventure Company for approximately 5 years, where I have managed the Technical Support and Quality Assurance Departments. A natural progression brought me into Production where I have been fortunate enough to Produce some incredible titles, to name a few, Still Life, the Agatha Christie series and of course Keepsake.
As a representative of The Adventure Company, what criteria do you use to select adventure games for publication?
For me personally, what I look for in an Adventure title is a great storyline, puzzles that don't stray away from the actual story, good graphics/character models/animations and game replayability. It is rare to find all these qualities in one Adventure Game, but when you do, it makes for an incredible gaming experience.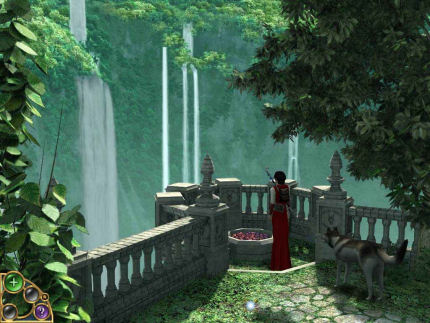 What were your thoughts upon playing Keepsake for the first time?
Keepsake is truly a beautiful piece of work. The story takes you away to a seemingly abandoned medieval castle, Dragonvale Academy. The isolation you feel in such a grand environment makes the explorations and gameplay seem endless, which is something that really appealed to me. There are times when you play an adventure game and feel as though puzzles are thrown in to add time or additional gameplay to the game, you don't feel that with Keepsake, where all puzzles fit well with the story.
I really like the idea of having a built in hint system, that actually remains dormant unless you require help. And let me tell you, there were times when I did actually need to use it the first time around :) I also found myself enthralled with the heartbreaking story involving Lydia's best friend Celeste and the childhood flashbacks with her parents.
Overall my first thoughts on Keepsake were very positive, and I am happy to have been involved with such a quality Adventure game.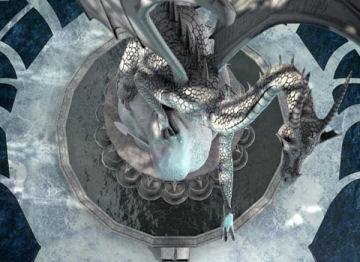 Recently, you took the unusual step of delaying the release of Keepsake so that you could add new features. What are the potential risks and rewards when you do this?
Well, the risks vs the rewards were what we looked at prior to making the decision. We had to first sacrifice participating in a Global Launch with the European Publishers of the game. We then had to look at the possibility of rounding up key members of the development team at Wicked Studios, which given the fact that the game was already completed and ready to go, we were unsure of the feasibility of getting them on this project once again. Once we had everything and everyone in place, we were able to run through our list of desired enhancements, and decide what could be completed within our new timeframe. The reward in all of this was taking an already great product, and making it that much better ... Something we are all very proud of.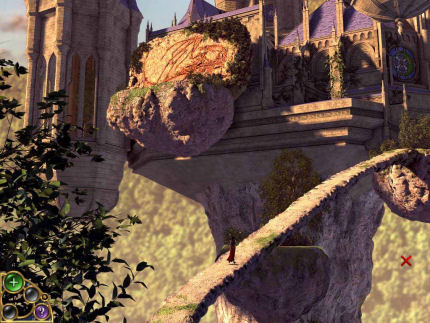 How did you come to the decision to re-voice certain roles in Keepsake? What process did you go through in order to implement new voice acting into the game?
We were given feedback both internally and by members of the press expressing concern over a few of the character voices. We decided to re record some of these voices using our friends over at Atlantis Studios in Hollywood. We had a casting call, made our selections on which voices fit the characters, and from there we began recording. The most important voice over we did was the character of Zak. We were very pleased with the outcome.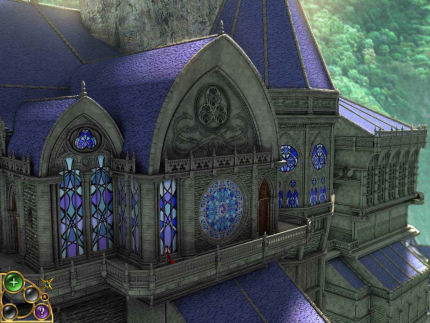 Dragonvale Academy is a huge place. Why wasn't a map seen as a necessary feature when the game was first developed? Was it difficult to implement the map after the game was finished?
Dragonvale Academy is quite a large area, and our original intention was to provide a map in the manual. After discussing the idea with the team at Wicked Studio's, we decided that it was possible to incorporate a map within the game given our newly extended deadline.