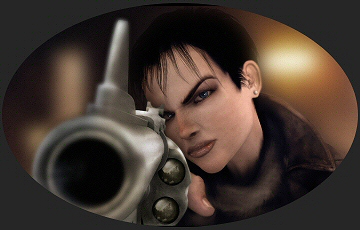 STILL LIFE
WALKTHROUGH BY MALCOLM SCHMIDT

This walkthrough provides a complete solution to the adventure. Straightforward content (such as dialog) is not dealt with in detail. Instead, I've concentrated on explanations of the clues, logic and reasoning to the puzzles.
Listen to the dialog and description of objects carefully - they often contain clues for later actions or puzzles.
When you first enter a new location or area study it thoroughly and examine everything that has a hotspot. You may initially not be able to take or use an item, but very often it is used later in the game.
I have purposely not dealt with clues or items when they are first encountered to avoid 'spoilers' of a later action or puzzle. For the same reason, most puzzle solutions are opened in separate windows.
NAVIGATION MENU