Posted By:

Jenny100
A First Look at Mazovian Adventure by flotsam -

03/04/20

01:45 PM
Mazovian Adventure
a First Look by flotsam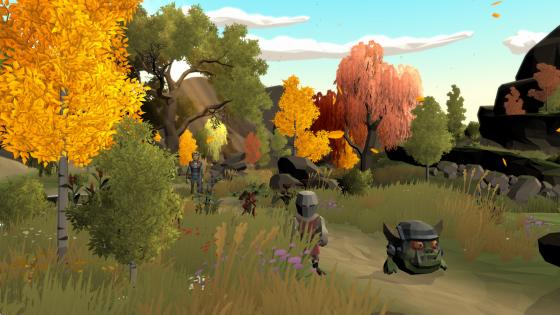 Having checked out the Steam page and the maker's website, Mazovian Adventure is the result of one man making a game for his sons, who wanted to be in an adventure game. So he made a game about them, sort of (as he says, they don't have trolls where they live).
And then released it to the world.
Well done him.
I am about 45 minutes in, and have made it to market and obtained potatoes. The king has arrived and offered a reward for dealing with a troll, which is clearly my next objective.
It is a gentle game, point and click all the way. It uses a third person perspective, with camera angles which swoop and soar. You get to play both brothers. It is voiced in Polish but subtitled in English (and other languages), and you can save at will. Check out the screen shots to see what it looks like. Double click to run, and that is a hoot in itself.
It isn't really my cup of tea, but it is clearly made with heart and passion, and comes from the best of beginnings. It deserves to be finished on that basis alone.