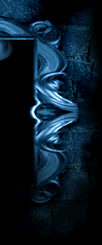 All images are property of Warner Bros™

Written by Dr. Hugh and Danny Kriestanto
With Team:
Anna, Bert, Diane, Jean

---
Click on one of these images to go to that Level
Or click on the image at the bottom of this page to go to the next Level
---
© June 2004 Bert Jamin (www.gamesover.com)
This walkthrough may not be sold and may not be used for any commercial purposes. Neither is it permitted to publish this walkthrough in any way without the written permission of the author. Feel free to place this walkthrough on your web site or on your home page, on condition that no part of this walkthrough is changed and that the name of the author (Dr. Hugh), the URL of the owner of this site (www.gamesover.com) and his E-mail address (gamesover@planet.nl) are mentioned unchanged. For the most up to date walkthroughs always visit www.gamesover.com.
If you have any suggestions to improve this walkthrough, let me know by sending me an email: gamesover@planet.nl .
---
APPENDIX
COLLECTOR'S CARDS
There are 8 types of Collector's Cards (in different colors) in this game, of which 6O can be found at certain locations. The others can only be purchased from Students or at the shop of Fred and George's. When purchasing Cards from sellers, the sequence is also determined. You can gather 74 Cards throughout the game (on locations, from sellers and from Fred and George's shop).
After collecting the 74 Cards you'll get a Bonus Card at the shop and then you'll get a free access to the Beans Bonus Room where 5 more Cards are found. In the first row you see the card's name. In the second you see where you can find that card. And in the last row you can see the number of the save block in which part of the game these cards can be found. For more details about these save blocks you can read the Introduction page of this walkthrough.
The total number of 80 is distributed as follows:
| | | |
| --- | --- | --- |
| 01. Fullbert the Fearful | Hogwarts Express, your very first Card | [1.2] |
| 02. Ethelret the Ever-Ready | Buy from Wizard Cards seller | [6.10] |
| 03. Crispin Cronk | Buy from Wizard Cards seller | [6.10] |
| 04. Edgar Stroulger | Buy from Wizard Cards seller | [6.10] |
| 05. Oshwald Beamish | Buy from Wizard Cards seller | [9.1] |
| 06. Norvel Twonk | Buy from Wizard Cards seller | [9.1] |
| 07. Grogan Stump | Buy from Fred and George's | [9.1] |
| 08. Glanmore Peaks | Buy from Wizard Cards seller | [9.1] |
| 09. Wilfred Elphick | Buy from Wizard Cards seller | [11.12] |
| 10. Professor Armando Dippet | When Rescueing Buckbeak | [8.11] |
| 11. Mungo Bonham | Buy from Wizard Cards seller | [9.1] |
| 12. Dzou Yen | Buy from Wizard Cards seller | [11.12] |
| 13. Falco Aesalon | The Library, on the Quest to find a book | [6.3] |
| 14. Thaddeus Thurkell | Buy from Wizard Cards seller | [11.12] |
| 15. Harry Potter | From Fred and George's (for free) | [11.12] |
| | | |
| --- | --- | --- |
| 01. Beatrix Bloxam | Buy from Wizard Cards seller | [3.1] |
| 02. Dymphna Furmage | Buy from Wizard Cards seller | [6.10] |
| 03. Honoria Nutcombe | Anti-Dementor Lesson | [6.2] |
| 04. Wendelin the Weird | Buy from Wizard Cards seller | [11.12] |
| 05. Jocunda Sykes | Buy from Wizard Cards seller | [9.1] |
| 06. Carlotta Pinkstone | Buy from Wizard Cards seller | [6.10] |
| 07. Dorcas Wellbeloved | Buy from Fred and George's | [6.10] |
| 08. Elfrida Clagg | Buy from Wizard Cards seller | [6.10] |
| 09. Sacharissa Tugwood | When rescuing Ron | [8.6] |
| 10. Ignatia Wildsmith | When Rescueing Buckbeak | [9.1] |
| 11. Hesper Starkey | Buy from Fred and George's | [9.1] |
| 12. Cliodne | Buy from Wizard Cards seller | [6.10] |
| 13. Mirabella Plunkett | Buy from Fred and George's | [9.1] |
| 14. Morgan Le Fay | Buy from Wizard Cards seller | [9.1] |
| 15. Gunhilda of Gorsemoor | Buy from Fred and George's | [9.1] |
Quidditch Cards, Hippogriff Riding
| | |
| --- | --- |
| 01. Joselind Wadcock | [4.8] |
| 02. Gwenog Jones | [11.2] |
| 03. Cyprian Youdle | [11.2] |
| 04. Roderick Plumpton | [11.2] |
| 05. Bowman Wright | [11.2] |
Famous Vampire Cards, Carpe Retractum Challenge
| | |
| --- | --- |
| 01. Sir Herbert Varney | [2.1] |
| 02. Amarillo Lestoat | [2.2] |
| 03. Lady Carmilla Sanguila | [2.5] |
| 04. Blodwyn Bludd | [2.6] |
| 05. Count Vlad Dracul | [2.3] |
Famous Goblin Cards, Glacius Challenge
| | |
| --- | --- |
| 01. Eargit the Ugly | [7.2] |
| 02. Alguff the Awful | [7.3] |
| 03. Ug the Unreliable | [7.3] |
| 04. Urg the Unclean | [7.5] |
| 05. Gringott | [7.7] |
Famous Hags Cards, Monster Book of Monsters Mini-Game
| | |
| --- | --- |
| 01. Babayaga | [6.6] |
| 02. Malodora Grymm | [6.7] |
| 03. Leticia Somnolens | [6.8] |
| 04. Old Mother Hubbard | [6.9] |
| 05. Cordelia Misericordia | [6.10] |
Famous Giants Cards, Pixies Mini-Game
| | |
| --- | --- |
| 01. Bran the Bloodthirsty | [4.4] |
| 02. Cyclops | [4.5] |
| 03. Goliath | [4.6] |
| 04. Morholt | [4.7] |
| 05. Hengist of Upper Burnton | [4.8] |
Famous Dragon Cards, Draconifors-Lapifors Challenge
| | |
| --- | --- |
| 01. Common Welsh Green Dragon | [5.5] |
| 02. Hibredean Black Dragon | [5.6] |
| 03. Hungarian Horntail Dragon | [5.8] |
| 04. Romanian Longhorn Dragon | [5.9] |
| 05. Norwegian Ridgeback Dragon | [5.11] |
| | | |
| --- | --- | --- |
| 01. Imp | Inside Leopoldina Smethwyck's portrait on the 7th floor | [11.4] |
| 02. Doxy | Inside Mopsus's Portrait in the Dungeons | [11.10] |
| 03. Bowtruckle | Inside Gloper Hipworth's Portrait in the Dungeons | [11.9] |
| 04. Billywig | Inside Tilly Toke's Portrait on the 1st Floor | [11.7] |
| 05. Gnome | Inside Hesper Starkey's Portrait on the 2nd floor | [11.6] |
| 06. Giant Squid | Inside Bertie Bott's Portrait on the 4th floor | [11.5] |
| 07. Manticore | Inside Derwent Shimpling's Portrait on the 5th floor | [11.5] |
| 08. Unicorn | Inside Bridget Wenlock's Portrait on the 6th floor | [11.11] |
| 09. Mountain Troll | Buy from Fred and George's | [9.1] |
| 10. Streeler | Buy from Fred and George's | [9.1] |
| 11. Giant Purple Toad | Castle Grounds | [4.1] |
| 12. Double-ended Newt | Castle Grounds | [4.1] |
| 13. Gytrash | Castle Grounds | [4.2] |
| 14. Kelpie | Castle Grounds, behind Hagrid's Hut | [4.1] |
| 15. Phoenix | Castle Grounds, use Depulso on the 4 animal switches | [4.1] |
Bonus Cards, 4th Round in the Bean Bonus Room
(you'll automatically enter this area after obtaining the Harry Potter Card)
| | |
| --- | --- |
| 01. Godric Gryffindor | [11.12] |
| 02. Rowena Ravenclaw | [11.12] |
| 03. Helga Hufflepuff | [11.12] |
| 04. Salazar Slytherin | [11.12] |
| 05. Dumbledore | [11.12] |
---