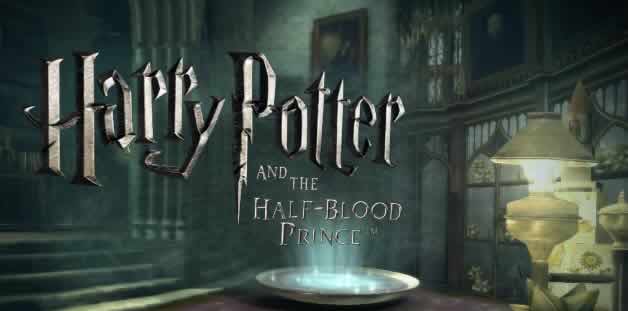 All images are property of Warner Brosô




Written and Illustrated by Dr. Hugh
Layout and Website by Bert Jamin

---
Click on one of these images to go to that Level
Or click on the image at the bottom of this page to go to the next Level
---
© July 2009 Bert Jamin (www.gamesover.com)
This walkthrough, written and illustrated by Dr. Hugh, may not be sold and may not be used for any commercial purposes. Neither is it permitted to publish this walkthrough in any way without the written permission of the author Dr. Hugh. Feel free to place this walkthrough on your web site or on your home page, on condition that no part of this walkthrough is changed and that the name of the author (Dr. Hugh), the URL of the owner of this site (www.gamesover.com) and his E-mail address (gamesover@planet.nl) are mentioned unchanged. For the most up to date walkthroughs always visit www.gamesover.com. If you have any suggestions to improve this walkthrough, let me know by sending me an email: gamesover@planet.nl.
---
Harry Potter and the Half-Blood Prince
Level 1
CHASING THE SNITCH
[1.1] Ron and Ginny fly in on their broom sticks to the weird house on the Burrow.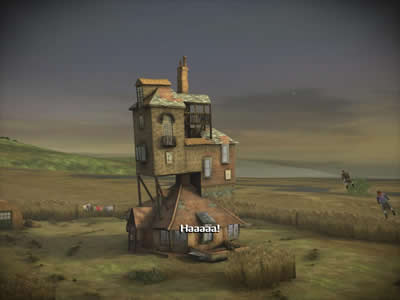 Ron and Ginny fly in
Outside, Harry is waiting for them.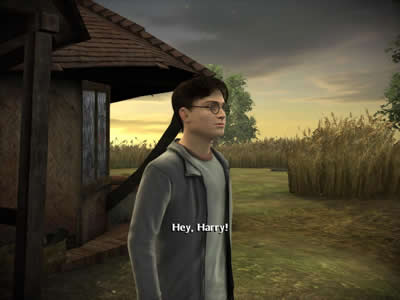 Hey, Harry!
Harry: Hi, Ginny.
Ron: Harry, youíve been chosen! Youíre Gryffindor Quidditch Captain!
Ginny: I knew youíd get it. Youíve not flown all summer, so youíd better get some practice. Come on, Mr. Chosen One!
Ron: You can use my broom.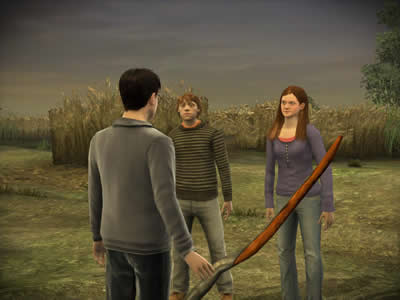 Ron is lending his broom to Harry
Ron owns a super classy broom with foot supports. You now start a broom flight chasing the Snitch. Use LAS to control your flight. Fly through Star-shaped hoops to earn more time and point the broom at the Snitch! You wonít catch the Snitch if you donít aim at it!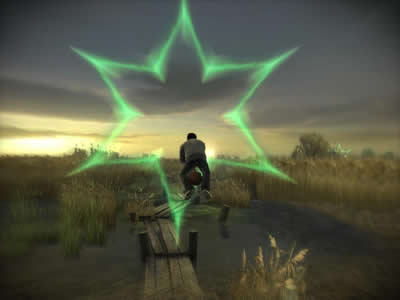 Flying though a Star
Once through the Star you will see your next Star and the Snitch passing through.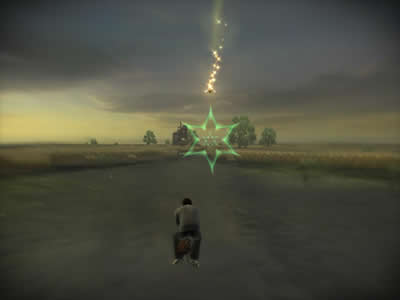 Your next Star and the Snitch
Ginny is following Harry on her broom from a distance:
Come on. Are you Slytherinís Captain or Gryffindorís!?
Each time you fly through a star your speed is boosted. Harry is overtaking the Snitch because of his faster speed.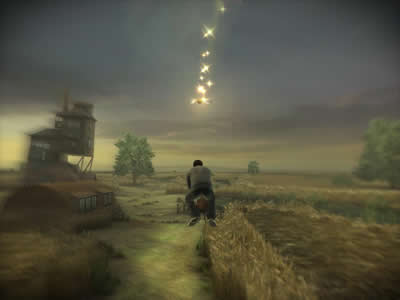 Harry is nearing the Snitch
Ginny: You are good!
Thatís it! Harry is catching the Snitch!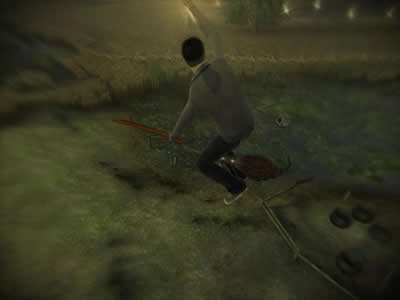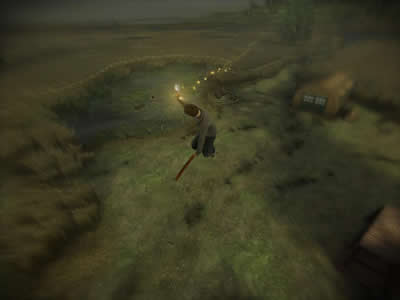 Harry has caught the Snitch
Youíve earned your first Badge: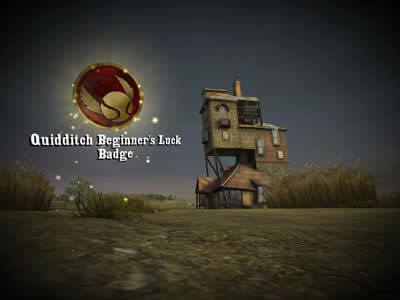 Quidditch Beginnerís Luck Badge
Pause the Game by pressing \ and open the Rewards Tab. Select Badges>Quidditch Gold Badges.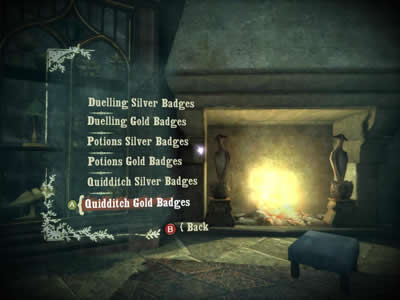 Open Rewards>Badges>Quidditch Gold Badges
Here you will be confirmed that you now have won the Quidditch Beginnerís Luck Badge because you caught the Snitch for the first time.
Continue the Game.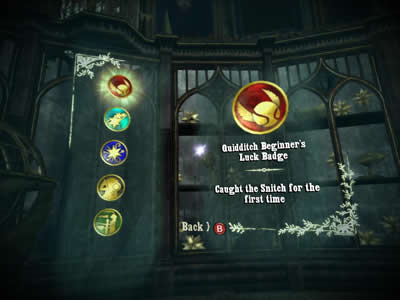 Your first Quidditch Gold Badge has been registered
Harry and Ginny take a break on their brooms.
Ginny: That was brilliant! Slytherin doesnít stand a chance!
Hermione and Ron want to see you. Why donít you find them? Come on.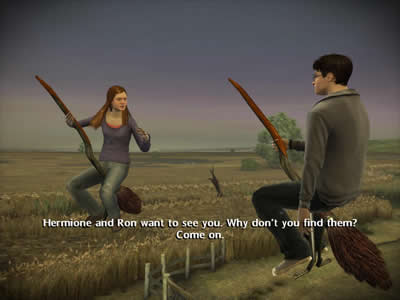 Ginny urges Harry to return to the house at the Burrow
When they reach the house notice a sign appearing in the lower right corner of the screen for a few seconds announcing the next Autosave. Save Block 1.2 is starting now when Ginny talks to Harry near the barn.
Go to Level 2: