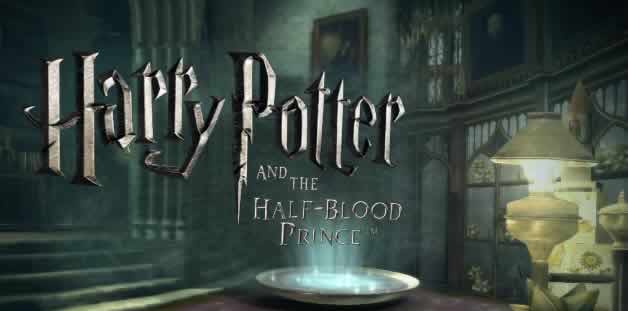 All images are property of Warner Brosô




Written and Illustrated by Dr. Hugh
Layout and Website by Bert Jamin

---
Click on one of these images to go to that Level
Or click on the image at the bottom of this page to go to the next Level
---
© July 2009 Bert Jamin (www.gamesover.com)
This walkthrough, written and illustrated by Dr. Hugh, may not be sold and may not be used for any commercial purposes. Neither is it permitted to publish this walkthrough in any way without the written permission of the author Dr. Hugh. Feel free to place this walkthrough on your web site or on your home page, on condition that no part of this walkthrough is changed and that the name of the author (Dr. Hugh), the URL of the owner of this site (www.gamesover.com) and his E-mail address (gamesover@planet.nl) are mentioned unchanged. For the most up to date walkthroughs always visit www.gamesover.com. If you have any suggestions to improve this walkthrough, let me know by sending me an email: gamesover@planet.nl.
---
Harry Potter and the Half-Blood Prince
Level 25
LOVE POTION ANTIDOTE
[25.1] Play as Ron and follow Harry.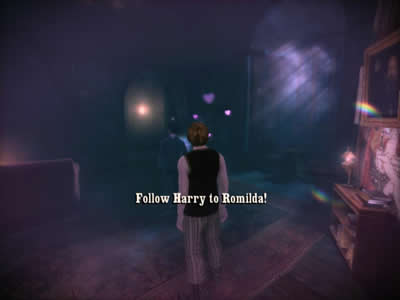 Follow Harry to Romilda
Ron walks very slow and sees everything very hazy Ė there are all Hearts around him. Even when he casts Wingardium Leviosa on a shiny object the Mini-Crests will look like Hearts.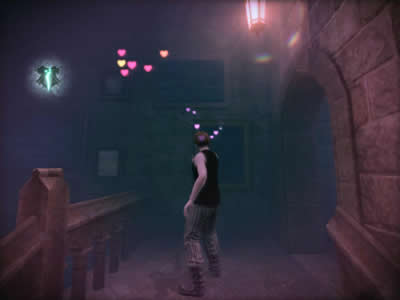 Mini-Crests look like Hearts
On the way earn a Hogwarts Crest by Mini-Hearts.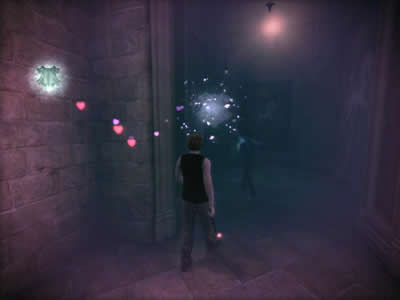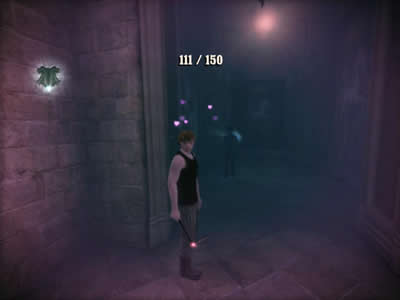 A Crest obtained by Mini-Hearts
Suddenly Lavender runs in:
Won-Won! Iíve been looking for you. Iíve got you a...

Leave me alone. Harryís going to introduce me to Romilda Vane!
Run walks away, totally uninterested.
Harry: Iíll explain later!
Enter Slughornís office.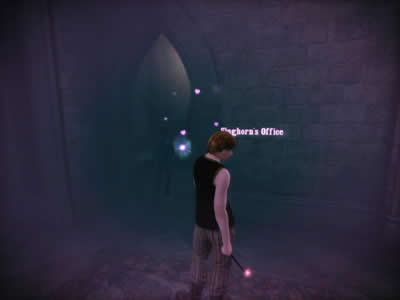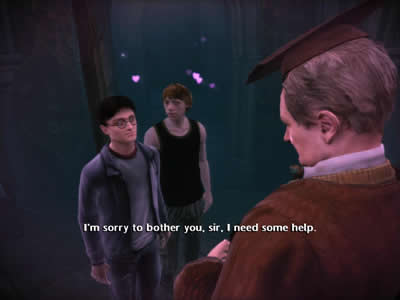 Iím sorry to bother you, Sir, I need some help.
Ron: Where is she?
Slughorn: Whatís the matter with Wenby?
Harry: Weasley, Sir.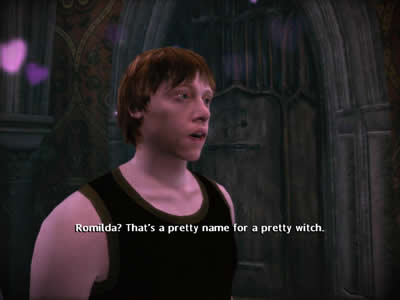 Romilda? Thatís a pretty name for a pretty witch.
Harry: Heís accidentally taken some Love Potion.
Slughorn: I see the problem, Iíve got the necessary ingredients here in my bag. Itís not a difficult Antidote... I think weíd better make it quickly.
Prepare the Love Potion Antidote by following the instructions on the screen.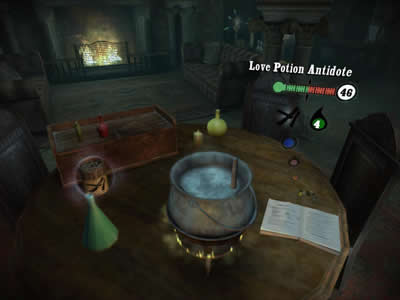 Start preparing the Potion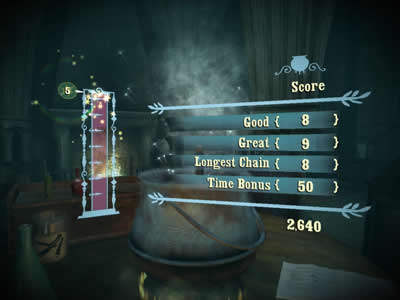 Well done!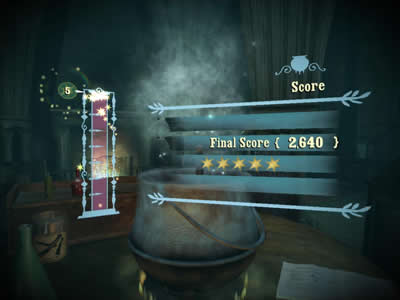 Your Score
Afterwards Slughorn offers Ron a little tonic for his nerves, and a little pick-me-up for Harry.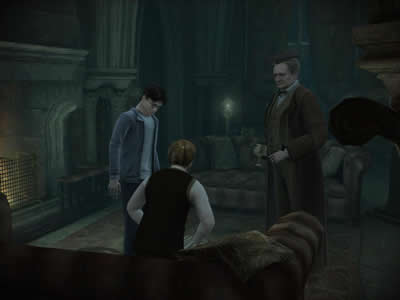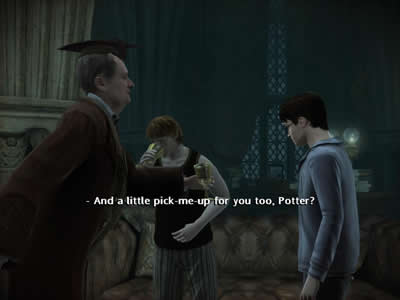 Suddenly Ron gets very sick.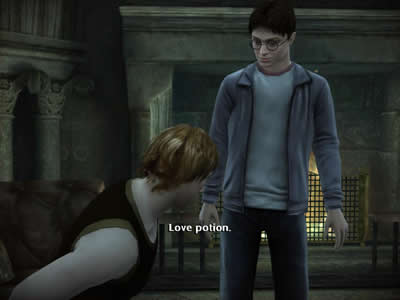 Love Potion... I feel really bad.
Harry: - Ron? Ron! Professor, help him!
Ron is fainting. Slughorn: - What, what? Poisoned! Heís been poisoned!?
Harry is running to the desk with flasks and throws them on the floor looking for something. He runs to Ron and puts it under his chin.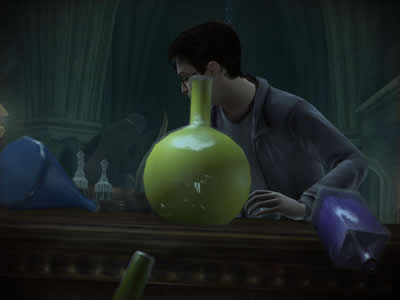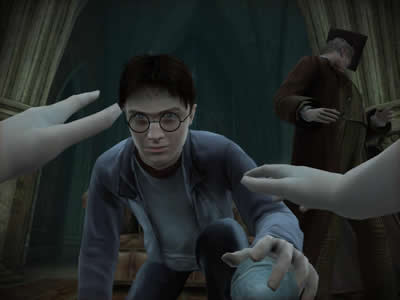 He brings it to Ron
Slughorn: A Bezoar. Brilliant thinking! Youíve just saved Wenbyís life, míboy!
Itís getting dusk at Hogwarts Castle.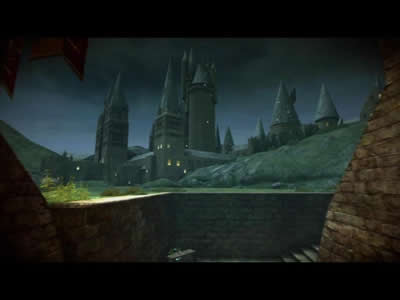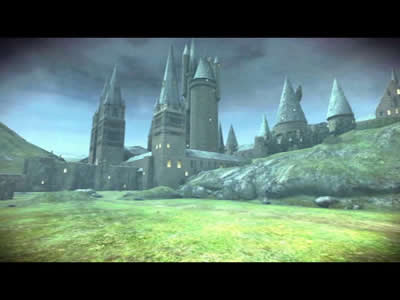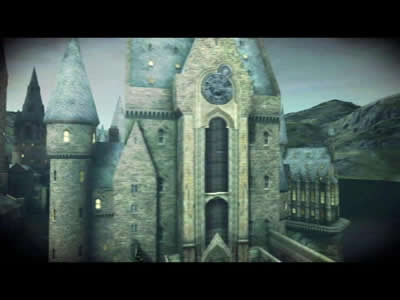 Dusk at Hogwarts
Level 26: